Become a Pro in sailpoint IIQ
SailPoint IdentityIQ (IIQ) is a software platform designed to help organizations manage digital identities and access to various applications and systems within their IT infrastructure. It enables organizations to automate the process of creating, modifying, and deleting user accounts, as well as controlling access to various resources based on user roles and permissions.
Show More
Fill the form and watch our 39 minutes video that how sailpoint IIQ training will transform your career.
What I will learn?
The Sailpoint Online Training course is designed to make you an expert in working with Sailpoint products in corporate environments.
At the end of the training, you will get hands-on experience in provisioning users, assigning policies, creating rules etc.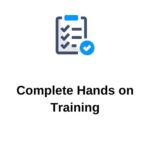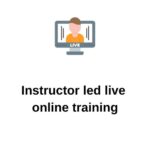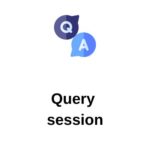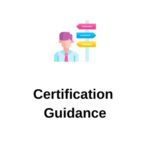 Course Curriculum
IdentityIQ Preview
IdentityIQ Business Purpose

00:00

IdentityIQ Basic Training Review

00:00

Overview of an IdentityIQ Project

00:00

IdentityIQ Technical Overview

00:00

IdentityIQ Common Components

00:00
Product Architecture – Installation – Deployment
Identity Cubes, Authoritative Applications, and Aggregation
Onboarding Applications, Correlation, and Data Transformation
Risks and Policies
About Roles
Lifecycle Manager
Workflow
Provisioning
Sailpoint Development
Excellent course content and structure!
The best thing about this course is the practical exercises that will surely help me apply the concepts effectively.
I recently took the SailPoint IIQ course offered by TrainifyTrainings.com and I am extremely impressed by the quality of the course. The course content was comprehensive, covering all the important aspects of SailPoint IIQ.
This course will surely help me to get a better understanding of Sailpoint IIq and also it is very of cost which makes this course more different from other courses.
The certification outline in this course will surely add great value to my professional profile and give me complete knowledge through certification in the Sailpoint topic.
The course provided a solid understanding of SailPoint IIQ. Impressed.
Highly recommended for professionals seeking expertise in SailPoint IIQ.
The course delivery was exceptional, making complex topics easy to grasp.
I surely recommend the SailPoint IIQ course by Trainify Trainings to anyone seeking a comprehensive and practical learning experience. It's an investment that will undoubtedly pay off in terms of career growth and professional development. Thank you to the team at Trainify Trainings for delivering such a valuable course!
I had a great experience taking this course and would highly recommend it to anyone looking to learn more about SailPoint IIQ.
Frequently Asked Questions